Premier Gutter Contractors in Blue Ridge, GA
Are you seeking the best gutter contractors in Blue Ridge, GA? Your search ends here! Hohmann Sheet Metal & Seamless Gutters, a family-owned legacy since 1967, offers unparalleled service and expertise in the realm of gutter solutions.
Why Blue Ridge Residents Trust Us Over Other Gutter Companies
In the sea of gutter companies in Blue Ridge, GA, Hohmann Sheet Metal & Seamless Gutters stands tall. Our commitment to excellence is evident in:
Seamless Gutter Mastery: Our forte lies in seamless gutter installations. Customized for your property, these gutters ensure minimal leaks and elevate the aesthetic appeal of your home.
All-inclusive Gutter Services: Be it a minor gutter repair or a complete overhaul with a gutter replacement, our team has the skills and tools to serve your needs.
Guard Your Gutters: Extend the longevity of your gutters with our superior gutter guard installation, designed to keep debris and leaves at bay.
Roof Cleaning Expertise: Safeguard your home and enhance its beauty with our meticulous roof cleaning services. A pristine roof paired with spotless gutters equals a happy home.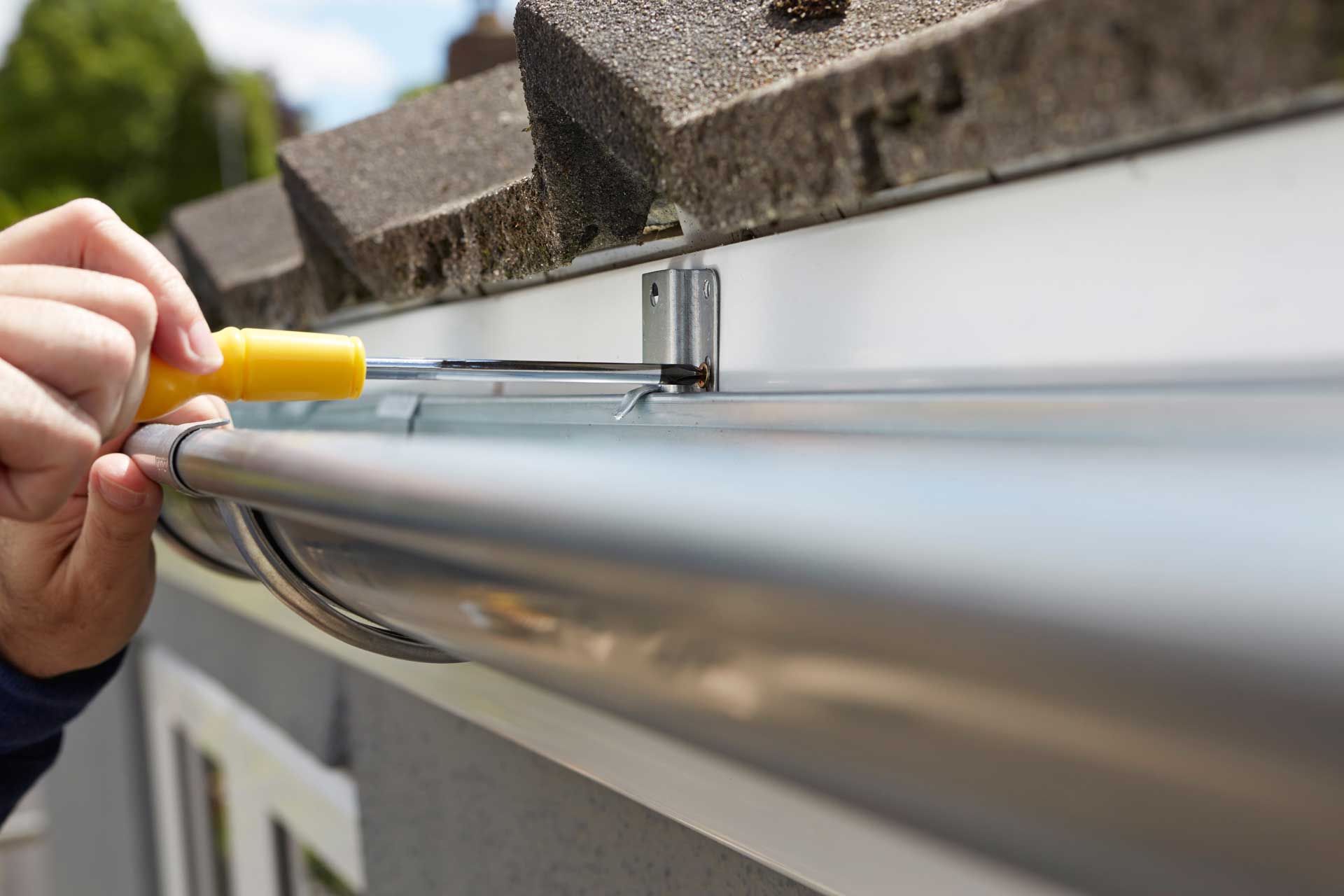 Gutter Repair & Replacement: Blue Ridge, GA's Top Choice
Harsh weather can leave you grappling with damaged gutters. Whether you require a quick fix or a thorough gutter replacement, Hohmann Sheet Metal & Seamless Gutters is the name Blue Ridge residents trust. We're acutely aware of the climatic challenges in the area and stand ready to cater to all your gutter repair demands.
Discover the Hohmann Advantage in Blue Ridge
Selecting the perfect gutter contractors isn't just about the service—it's about the experience. With Hohmann Sheet Metal & Seamless Gutters, you're opting for quality, dedication, and unmatched expertise. Our pledge is to ensure you enjoy a hassle-free experience from consultation to project completion.
Eager to collaborate with one of the most respected gutter companies in Blue Ridge, GA? Let the seasoned professionals at Hohmann Sheet Metal & Seamless Gutters handle all your gutter concerns. Contact us today and witness firsthand a service that places quality, honesty, and client satisfaction on a pedestal.