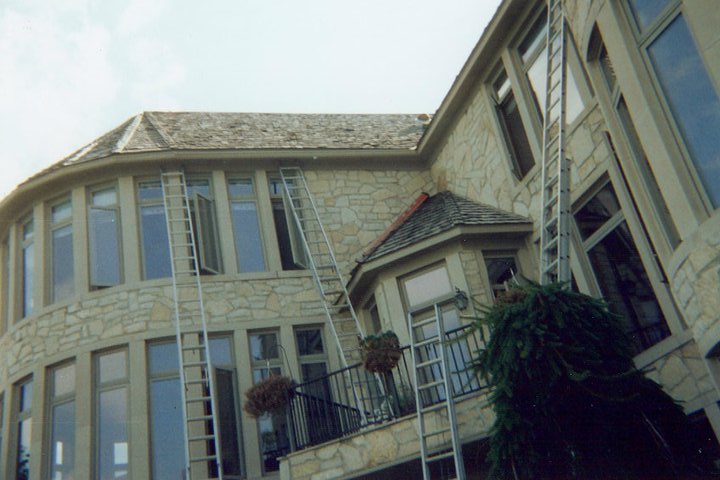 Rain gutters don't get much attention as far as the features of your house go, but they play a crucial role nonetheless: Gutters and downspouts keep your foundation, siding, and walls safe from the effects of rainfall. This is why a cracked rain gutter needs to be fixed ASAP. When there are cracks, leaks, and other faults in your gutter system, rainwater will not effectively be directed away from your home's important structures, thus causing water damage and all the problems that come along with it. In Marietta, Holly Springs, Ball Ground, and surrounding areas, get fast, long-lasting gutter repairs by calling Hohmann Sheet Metal & Seamless Gutters! Contact us today to learn more about our rain gutter repair services!
Whether your rain gutter repairs are a result of a recent storm or severe blockage, our specialists will be there to help as soon as we can. It's best to secure our services at the first sign of a problem with your gutters, as putting roof gutter repair off can lead to:
Mold growth
Foundation cracks and shifting
Basement flooding
Yard drainage issues
Decreased property value

Custom-Fit Guttering Repairs and Replacements
We are a full-service gutter repair company that is dedicated to unbeatable customer service and world-class workmanship. We have extensive training in sheet metal fabrication, which makes us the perfect team for repairing gutters and downspouts that have cracked, splintered, broken off, or collapsed completely.
We'll locate the busted piece of guttering, assess the extent of the damage, and custom-fit you with a brand-new replacement piece. Thanks to our in-depth sheet metal experience, we'll be able to measure, cut, and fabricate the piece(s) you need right on site! This is why our gutter and downspout repair service is superior to the rest in Marietta and Cherokee County.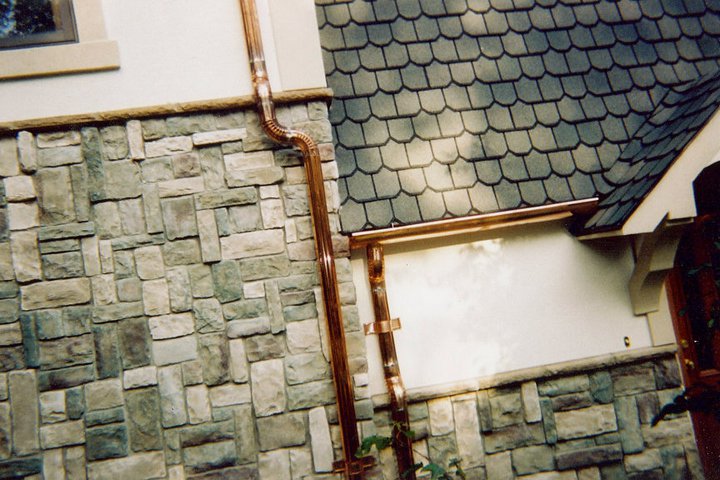 Repairing Gutters for Over Three Decades
While you might think gutter cleaning and repair is an easy task, you couldn't be more wrong. Simply climbing up on a ladder trying to get a good look at your rain gutters is a dangerous move, let alone trying to maneuver gutter sections and wield tools while you're perched aloft. That's why it's best to leave gutters repair to the professionals. At Hohmann Sheet Metal & Seamless Gutters, we've been working in the trade for 35+ years. We know what it takes to get truly effective results from a thorough rain gutter repair and cleaning service. 
In addition, we are fully licensed and insured and a top-rated business on HomeAdvisor, which means you won't have to worry about a thing when you hire us to do your gutter and downspout repairs. We're equipped with the appropriate tools and have gained a lot of knowledge during our decades in the business. That means we can easily handle both simple and complex gutter repairs, and we can even offer full gutter replacement services.
Call or email Hohmann Sheet Metal & Seamless Gutters today for gutter repair in Marietta, Ball Ground, and surrounding communities!