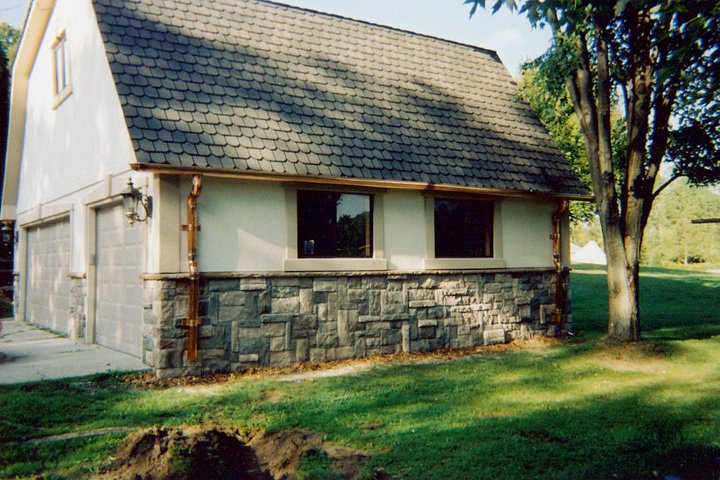 Need new gutters and downspouts? You've come to the right place! Whether you just finished construction on a new house or you need full gutter replacement for your decades-old roof, call Hohmann Sheet Metal & Seamless Gutters. You can count on our expert gutter contractors for all the help you need in Marietta, Ball Ground, Holly Springs, and beyond. Specializing in sheet metal fabrication, we're the technicians you can trust for custom gutters and downspouts that fit your roof like a dream. 
We've been installing rain gutters for 35+ years, and we have what it takes to outfit your property with effective, long-lasting results. Plus, when you combine our flawless workmanship with our personal customer care and fast turnaround times, you get one of the best values in the region. Ready to learn more about our rain gutter installation service? Call or email us today in Cherokee County and surrounding areas!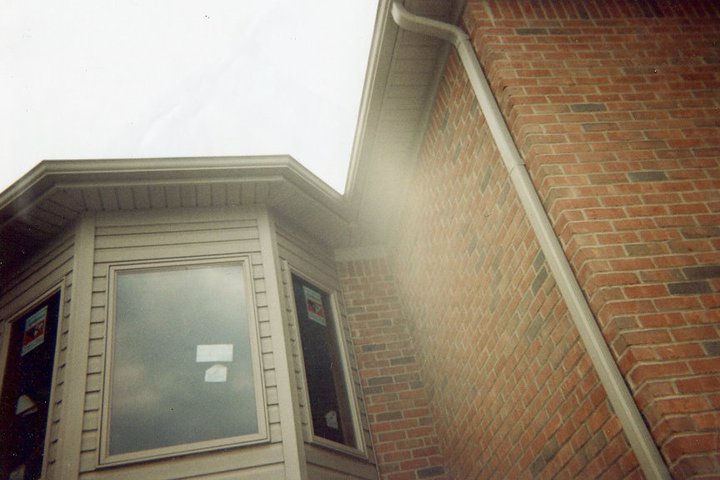 Installing Rain Gutters With Total Precision
Did you know that gutters and downspouts have a massive effect on the health of your structure? They play a vital role in preventing rainwater from damaging your property. Without proper rain gutter installation, your home could experience: 
Wood rot
Foundation erosion and deterioration
Wet basement problems
Mold and mildew growth
Exterior staining
Rodent and pest infestation
Structural problems
This is why you need the experienced gutter contractors at Hohmann Sheet Metal & Seamless Gutters who really know what they're doing. Otherwise, you could wind up with inferior workmanship that leaves your house vulnerable to structural hazards. Whether you're hiring us for gutter replacement or installation, we're the highly trained experts you can trust to keep your building safe.
Plus, thanks to our background in sheet metal, we're able to provide custom measuring, cutting, and fabrication for every rain gutter installation we perform. In fact, we'll use our own machine to roll out gutters up to 150 feet long right on location! This saves tons of time and material, and it's what puts us ahead of our competitors.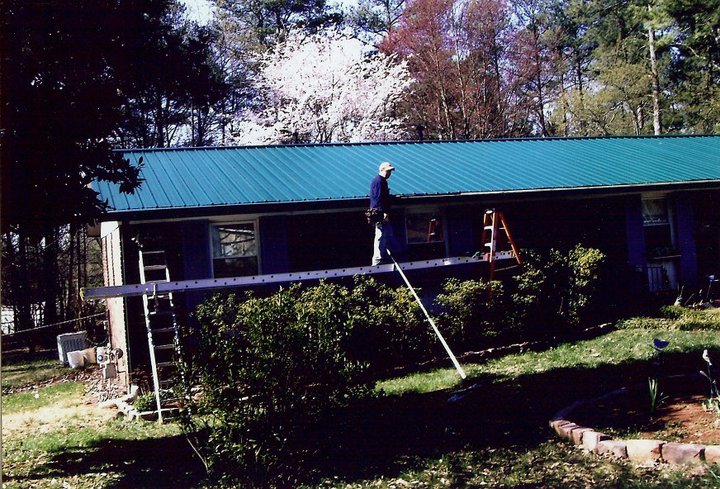 Call Now for Gutter Replacement or New Installation!
When you hire us for installing rain gutters, you can choose from:
Traditional gutters
Seamless gutters
Hooded gutters
Gutter covers and gutter protection systems
Downspouts
Variety of metals and colors
We'll consult with you at the beginning of the project to understand your specific structure's requirements and what you want out of your gutter system. Then, we'll work with you to create a personalized solution while sticking to your budget. Whatever you need to ensure a successful gutter or downspout installation, our team will have you covered.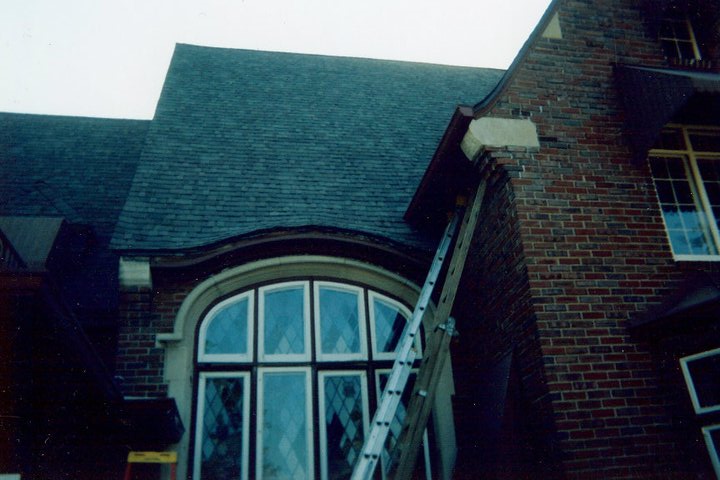 Hohmann Sheet Metal & Seamless Gutters is a fully licensed and insured team of rain gutter installers serving Marietta, Ball Ground, and nearby communities. We're known for our fantastic customer service, decades of experience, and long-lasting results. If you're ready to protect your home from the ravages of rainwater and inclement weather, book your appointment with us today!