Why are seamless gutters such a popular choice for homeowners in Marietta and Cherokee County? We're glad you asked!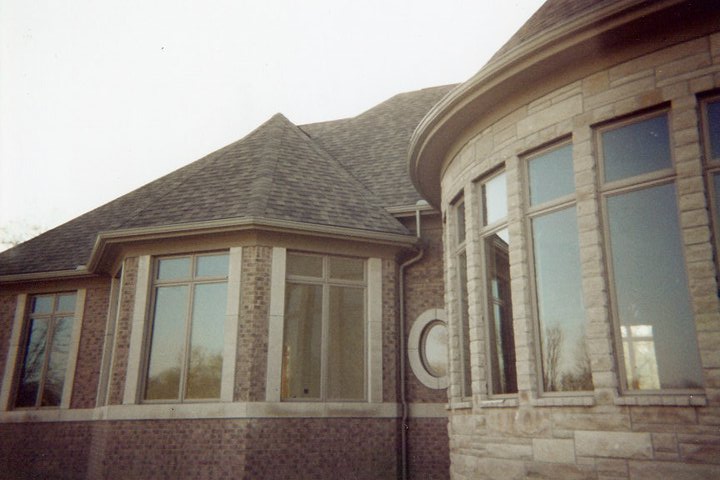 Benefits of Seamless Guttering
Seamless gutters solve one of the biggest problems gutters face: seams! You see, rain gutters are constantly subjected to wind, weather, and accumulated debris; so, as they age, the seams between sections are often the first things to go. As those seams bend or break apart, your gutters will no longer serve their purpose, which is to provide a smooth channel for water to flow through. This results in major leaks that damage your home's walls, roof, and foundation.
By eliminating the seams altogether, you'll be able to prevent the need for major gutter repairs or replacements down the road, and you'll protect the structural integrity of your home in the process. For that reason, Hohmann Sheet Metal & Seamless Gutters specializes in seamless gutter installation. As the region's go-to gutter installation company, we're ready to outfit your home with seamless guttering that stands the test of time. Find out more when you call today! 
In short, a seamless gutter system has many advantages over seamed gutters. Installing seamless gutters allows you to:
Funnel water away from your house more efficiently
Prevent basement flooding, foundation damage, and landscaping issues
Control moisture problems in your eaves and overhangs
Reduce time and money spent on gutter repairs and maintenance
Increase your home's property value

Seamless Rain Gutters Made to Measure
Hohmann Sheet Metal & Seamless Gutters is able to install seamless gutters on new homes and replace old, broken-down gutters with seamless guttering. As with all of our gutter services, we use our background in sheet metal fabrication to customize your seamless gutter system on the spot. We'll take precise measurements and fabricate seamless rain gutters that fit your house to a T. In fact, using our own machine right on location, we can roll out up to 150 feet of custom-made guttering. Needless to say, we aren't your average gutter installers!
Our goal is to always give you the best possible gutter service, which means setting your system up for success from day one. We know that by installing seamless gutters, you're taking steps to protect your home and your family from the consequences of water damage. This is why we prioritize high-quality workmanship above all other considerations.
Not only are we fully licensed and insured for seamless gutter installation, but we're also a top-rated business on HomeAdvisor. As a third-generation, family-owned gutter installation company, we understand and appreciate the importance of customer service and honest work. That's what makes us the superior choice for seamless gutter installation in Marietta, Ball Ground, Holly Springs, and beyond.
Call us now to get a free cost estimate for seamless gutters installation, or to schedule an appointment for us to come take a look at your property! You won't regret upgrading to seamless rain gutters or choosing Hohmann Sheet Metal & Seamless Gutters to install the gutters. Since 1967, we've been committed to excellence in all that we do. Hire us for your seamless gutter installation needs, and see that excellence firsthand.  
Want to add a leaf guard to your gutters for maximum protection? We can do that, too!
Explore your options when you contact us by phone or email today!