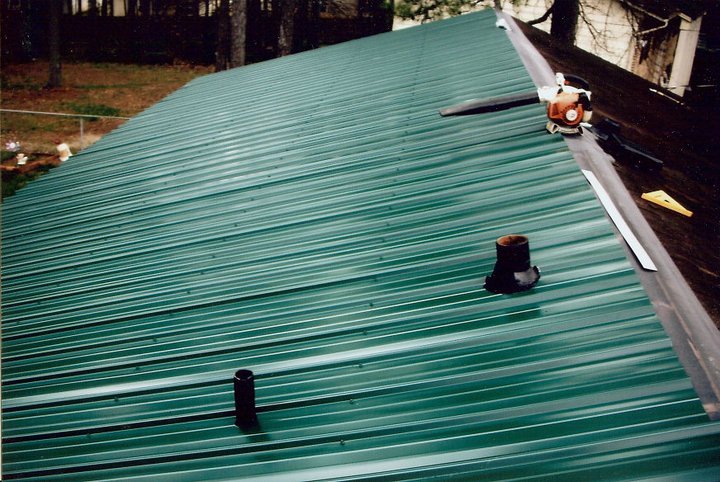 As time goes on, the outdoor elements can start to make your roof look a little beat up. When you've got moss on roof shingles and debris and leaves in guttering, it's time to call Hohmann Sheet Metal & Seamless Gutters for our professional roof cleaning service. Providing dramatic roof cleaning results in a short amount of time, our patented soft-wash technique is the safer alternative to pressure washing. When you're ready to get rid of roof mold, roof moss, and all kinds of stubborn roof stains without damaging your shingles, we're just a phone call or email away to help. As a family-owned roof cleaning company, we're proud to serve local homes in Marietta, Ball Ground, Holly Springs, and beyond. Contact us today and let's see how our roof cleaning contractors can assist you!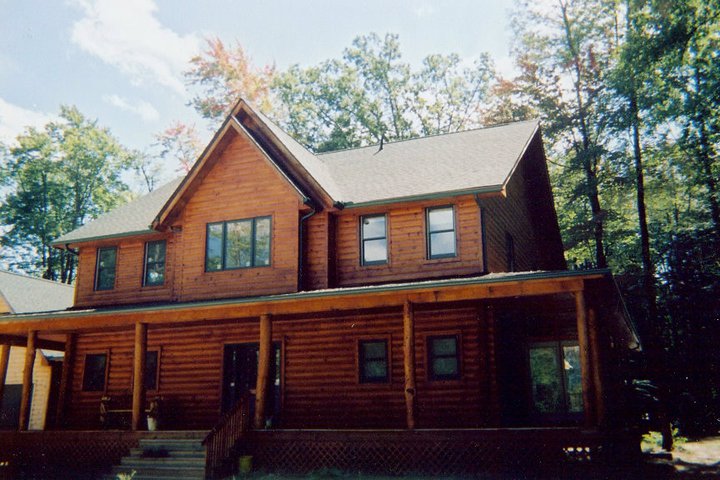 How Our Roof Washing Service Works
What's great about our roof cleaning service is that it can nicely accompany any gutter installation and repair work, or it can be a totally standalone job. If you do opt to use our roof washing service on its own, we'll be sure to check out the condition of your gutters, clear out all the built-up leaves and debris, and give you our genuine recommendations on any gutter repairs or gutter covers that we think could benefit you.
Whether you've got mold on your roof, moss on your roof, or unexplained roof stains creating an eyesore, we have the state-of-the-art equipment and expertise to get your roof clean in no time. You won't believe how clean your roof can truly be until you see the results of our soft roof washing services with your own eyes.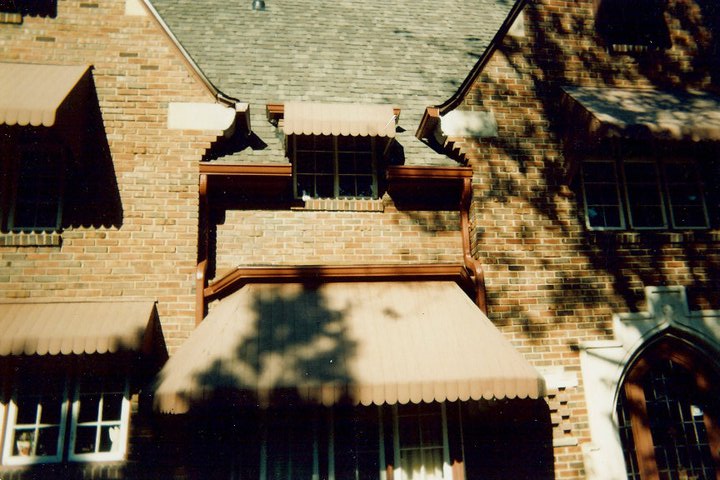 What Is the Soft-Wash Technique?
Unlike roof cleaning companies that rely on high-powered pressure washing services to blast your roof clean, Hohmann Sheet Metal & Seamless Gutters achieves mighty results through our much gentler soft-wash method. 
As it turns out, pressure washing services are not ideal for residential roofs. In fact, power washing services could actually do more harm than good because they're known to damage shingles. This is why roof cleaning contractors have adopted soft washing as a much safer, more effective alternative to roof pressure washing. 
With the soft-wash method, we use a low-pressure spray to apply a water-based, biodegradable disinfectant that removes a variety of organic roof stains, including moss, mold, mildew, algae, fungus, and bacteria. 
Thankfully, this means our roof cleaning services are:
Safe for use on all building materials
Safe for use around pets, kids, pools, and plants
Free of harmful chemicals
100% organic and biodegradable
Proven to make your roof look brand new
As far as property maintenance projects go, roof cleaning is a fairly easy way to restore the beauty of your home and add instant curb appeal. But if you're relying on unnecessary power washing services to eliminate roof moss and roof stains, you could be inadvertently damaging your own house. When you want roof cleaning that penetrates deeply with virtually no harm done to your home, Hohmann Sheet Metal & Seamless Gutters is the roof washer to call. Your roof will not only look better than ever, it will also be longer lasting once all of the mold and grime have been gently washed away.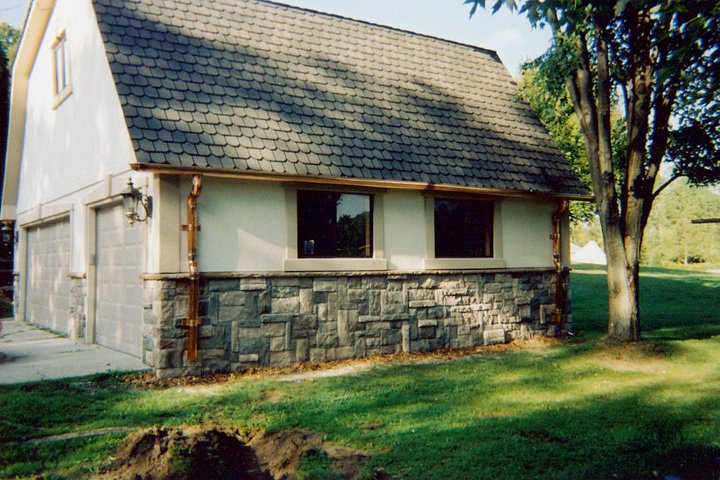 Get a Clean Roof Today!
Isn't it time you did something about the less-than-great-looking condition of your roof? With our innovative roof cleaning services, it's easy and affordable to gently spray and soak the mold, moss, and mildew away. So don't wait, and don't think you have to resort to damaging pressure cleaning services or expensive roof replacements. For a beautiful, newly clean roof, call Hohmann Sheet Metal & Seamless Gutters today! 
Ready to breathe new life back into your house? Book an appointment for our unique roof washing services today, and let us revive your roof!